Luxury Vinyl Plank (LVP) flooring is a popular choice for homeowners who want a high-end look without the high-end price tag. At DIY Home Center Outlet in Ocala, Florida, we carry a wide selection of LVP flooring options to suit any style and budget. LVP flooring is also easy to install, making it a great choice for DIY enthusiasts. We also offer a range of tools and materials to help you get the job done. Our knowledgeable staff can also provide tips and advice to ensure your project is a success.
In addition to our vast selection of quality flooring products, we also offer competitive pricing and exceptional customer service. We pride ourselves on being a one-stop shop for all your flooring needs.
So why wait? Visit DIY Home Center Outlet in Ocala, Florida, today to start your LVP flooring project. Our friendly staff is ready to help you find the perfect flooring for your home!
Luxury at Non-Luxury Prices
Our inventory includes top brands offering a range of colors and patterns to fit your design preferences. LVP flooring is perfect for high traffic areas of your home, including hallways, kitchens, and living rooms, as it is resistant to scratches and water damage.
Here is an example of 4.5mm Waterproof LPV w/pad attached for $2.49 square feet.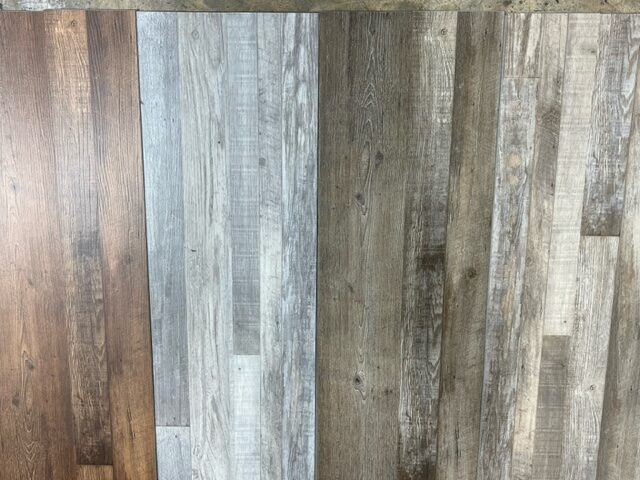 Learn More About Luxury Vinyl Planks
Discover New Deals on Facebook!
We regularly update our Facebook page with our newest acquisitions and deals. Our inventory changes quickly, so follow us and check back often!
Enjoy Savings on Luxury Vinyl Planks!
Join our mailing list for even more great deals!