DIY Home Center Outlet in Ocala, Florida is your one-stop-shop for all your kitchen renovation needs. We offer a wide selection of high-quality kitchen items, including countertops, sinks, faucets and hardware, all wood cabinets, and Wolf special order cabinets
Countertops, Cabinets, and More
Our selection of countertops includes options in granite, quartz, and laminate in a variety of colors and styles to fit any design scheme. We also offer a range of sink options, including farmhouse and stainless steel. Our selection of faucets includes top brands and we offer a variety of hardware options to add the perfect finishing touches to your kitchen cabinets.
Our all wood cabinets are made from high-quality materials that ensure durability and longevity. They also offer a luxurious and high-end look that can elevate the overall design of your kitchen. And for those looking for something truly unique, we offer Wolf special order cabinets that can be customized to fit your exact specifications.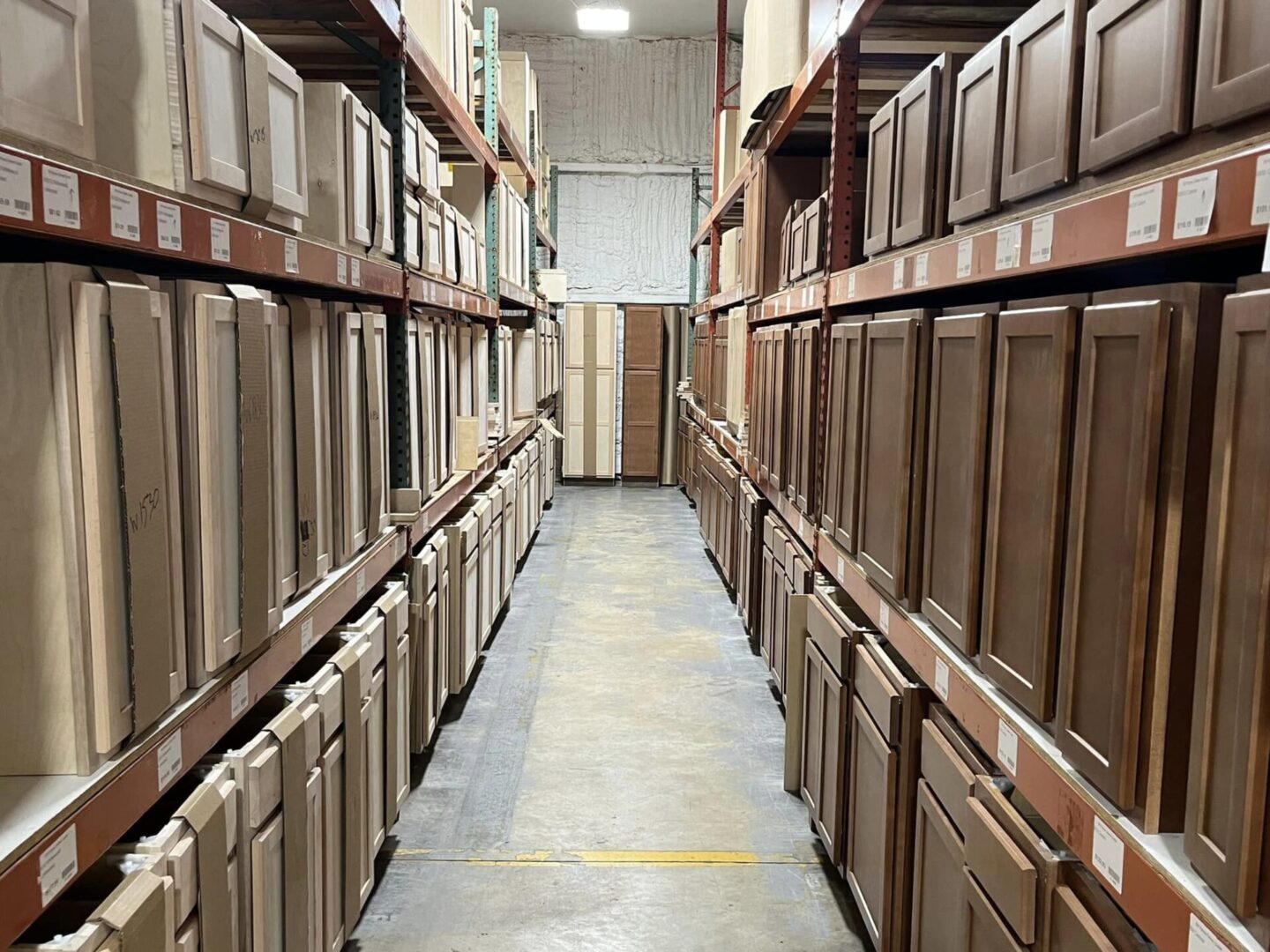 Featuring Wolf® Special Order Cabinets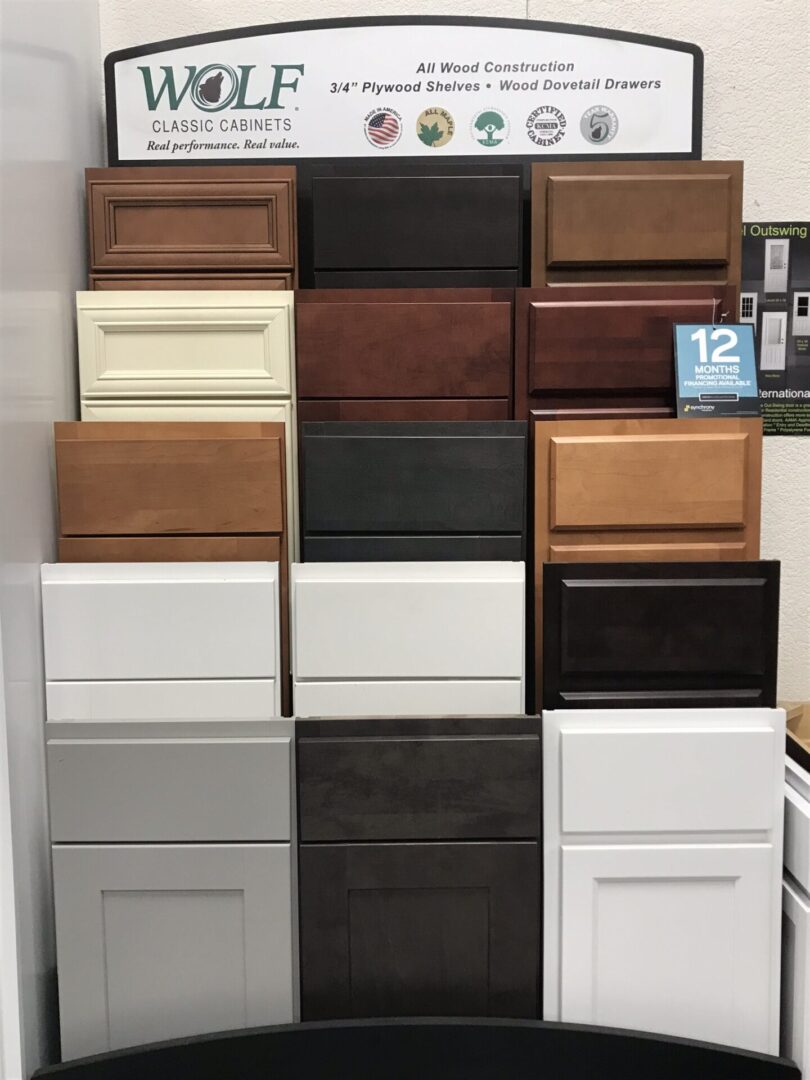 Order from the Wolf Classic cabinet line for affordable, high quality cabinets for your kitchen. Practical and stylish, Wolf cabinets provide plenty of storage space while bringing your interior design to the next level. With a five-year warranty, these all wood cabinets will grace your kitchen for years to come. And our fast ship program will get these special order cabinets to your front door within 1-2 weeks!
All Your Kitchen Essentials
At DIY Home Center Outlet, we believe in offering quality products at affordable prices. Our knowledgeable staff is always available to help you find the perfect products to fit your needs and preferences. Whether you're looking for a simple update or a complete kitchen overhaul, we have everything you need to create the kitchen of your dreams.
Visit our showroom in Ocala, Florida to see our selection of countertops, sinks, faucets and hardware, all wood cabinets, and Wolf special order cabinets in person. Or, browse our website to place your order online. With DIY Home Center Outlet, you can create the kitchen you've always wanted without breaking the bank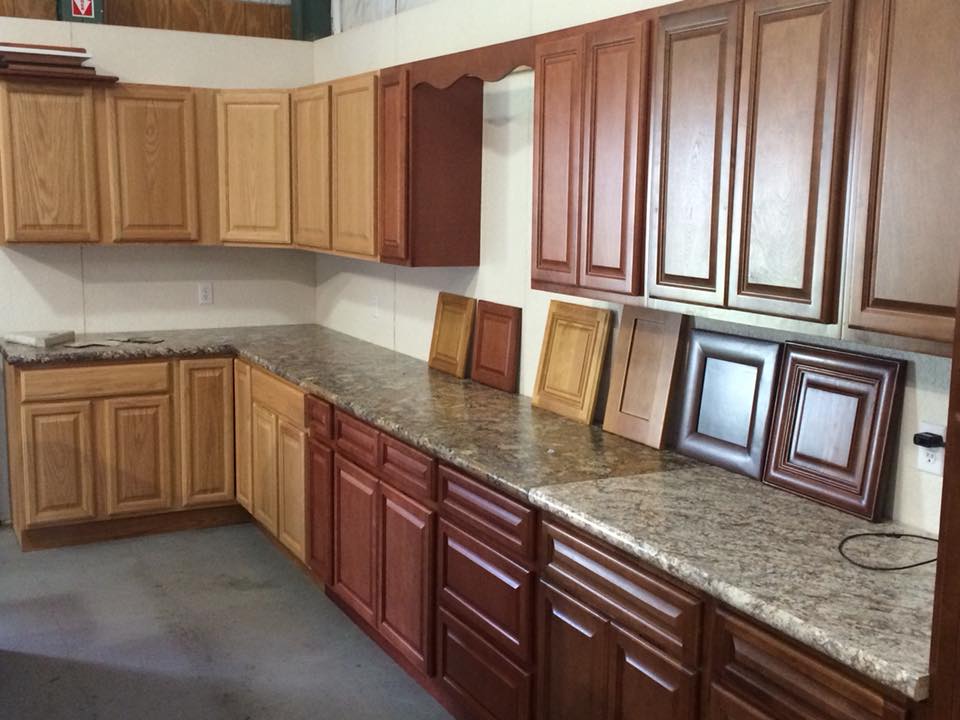 Discover Savings on Kitchen Items
Join our mailing list for even more great deals!